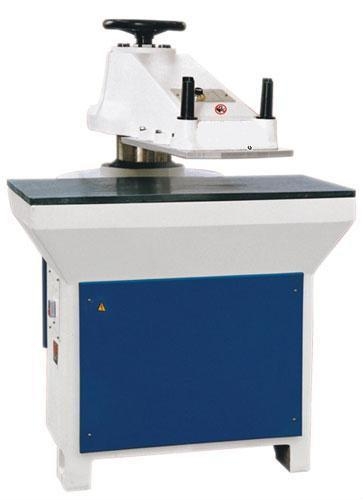 GSB -2C /20/25 Hydraulic Swing Arm Cutting Machine

Features:
1) Technology from England Combination Shoe-Making Machine Company Ltd applied;
2) Safe, two-hand trip operation ;
3) Used to scissor up plastic boards, leather, fiber, cotton fiber, paper cartons and other similar materials;
4) Equipped with lubricating system to lessen wear and prolong service life;
5) Lower limit of stroke is controlled by a time-lapse circuit with high precision, so it can make high-quality shoes;
6) People can adjust height of sway arm from table by simple handle, convenient, stable;
Main technical data:
Model

GSB -2C /20

GSB -2C /25

Cutting Force

20 Tons

25 Tons

Sway Arm Width

350X 550mm

450x 550mm

Stroke Adjustment

5 -75mm

Distance Between Upper Table And Lower Table

65 -150mm

Table Area

1000X 500mm

Electric Supply Voltage

3x415/400/380 /220V, 50/60 Hz

Motor Power

1.5kw

Packing Size(LXWXH)

1000X1000X 1500mm

Weight

1100Kg

Hydraulic oil (46#)

50 Liters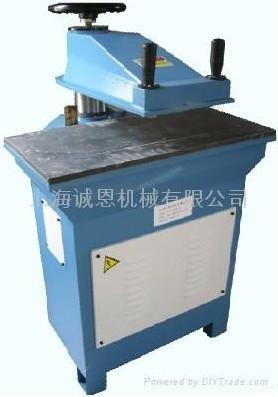 Hydraulic Sway Arm Material Cutting Maching

Brand Name GSB-2C/10
Product Description
Name
GSB-2C Hydraulic Sway Arm Material Cutting Machine specifications
Item: GSB-2C/10
Max scissor force: 100KN
Sway arm width: 320×400mm
stroke adjustment : 5-55mm
Scissor speed : 0.10m/s
Distance between upper table and lower table : 10-100mm
Upper and lower tables: 650×330mm
Motor power : 0.75kw
Advantages
Use:
It is used to scissor up plastic boards leather fibre cotton fobres paper carton other somilar materials.
Property:
It is equipded with lubricating system to lessen wear and prolong service life¡£ b¡¢its lower limit of stroke is controlled by a time lapse cricutit with high prescision so it can made hige quality shoes.peoaple can adjust highth of sway arm form talbe by handle simple convenient ,stable.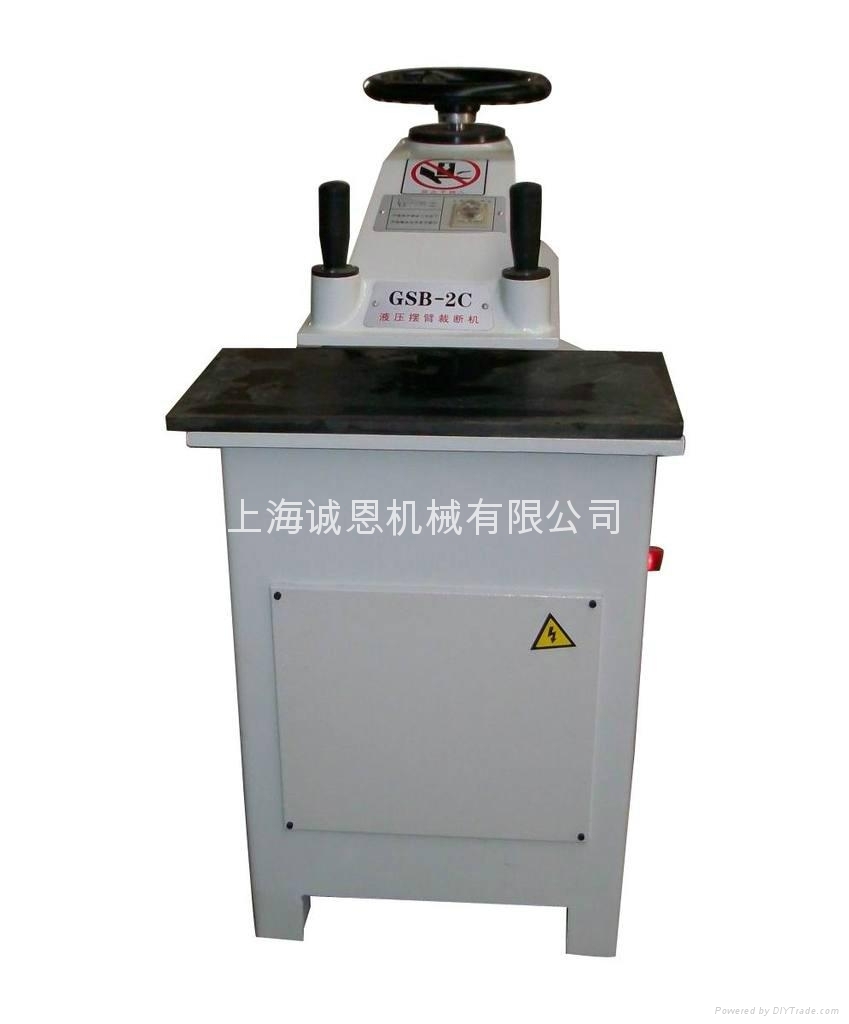 The product is textile mills, garment factories, a test test such as gauze cutting machine. Also applicable to the small leather, gloves and wallet, arts and crafts.

Model
GSB -2C /10
GSB -2C /12
Cutting Force
10 Tons
12 Tons
Sway Arm Width
320X630 mm
400x800 mm
Stroke Adjustment
5 -75mm
Distance Between Upper Table And Lower Table
65 -150mm
Table Area
1000X 500mm
Electric Supply Voltage
3x415/400/380 /220V, 50/60 Hz
Motor Power
0.75kw
Packing Size(LXWXH)
1000X1000X 1500mm
Weight
350Kg
Hydraulic oil (46#)
50 Liters